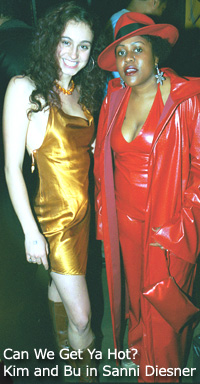 I started writing when I turned about 14, started with my own raps. Ever since then I been writing. And I started working with the Parliament- Funkadelic when I turned 14. I worked with Garry Shider, the Diaper Man of the P-Funk. It was a session for the Raw Funk band, my dad's group. He just knew - he said, Bu raps, we gonna get her. It was a test. He put me to the test.
My dad was in the Raw Funk band, Rhythm Around the World. Dressed real funky and crazy - a Sly Stone-type thing. My dad and my uncle Farris, he's the bass player of the Raw Funk band - they wrote the songs, some real nice songs. They were working together for a long time then my dad got up with the Parliament-Funkadelic and everybody started doing their own thing.
I found my own way. I was influenced by what was happening around me, but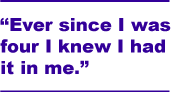 nobody pushed me. I work on my career. My sister goes to school, she's going to get her Master's Degree. My brother works in Chicago at the Museum of Science and Industry. He's protective of his little sis. He says , "You do what YOU wanna do - make sure it's right, Keya!" And I love him. Shout out to Paul Lee, my sister Tisha, my Mom and my little sis, Gabrielle - she raps, too.
Bu: How it started, we were at the studio in Chicago. I seen Stefan there and he was telling us about his band. We listened to some of their music. I was really interested so we actually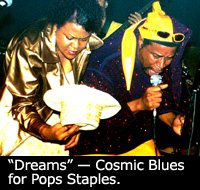 started to help each other. My Pops is versatile and he is a kind-hearted person, so if they ask for his help and they really wanna do it, he's gonna help. My dad and Stefan helped each other get both crowds together - hip hop and rock. I'm also a versatile performer so I like rock music and I really understood their rock. We really clicked and bonded. All of them was down in Secret Agent Bill, but Stefan was the one who influenced everybody and put everybody together.
Being a rapper in front of a punk rock band? It was awesome. I thought it was fun! Jumpin' in the watcha-call-it - that pit? The mosh pit - oh, man! That was the stuff! I really enjoyed it. We did shows all over Chicago locally and everybody loved it. Everybody rocked. It was like nothing else they ever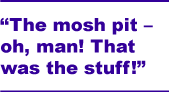 saw. I did the hemp shows, the harvest shows, outside with Secret Agent Bill. It was off the chain. I always wanted my own band - I didn't want to do the CD thing, sing to track, you know? That's how I feel -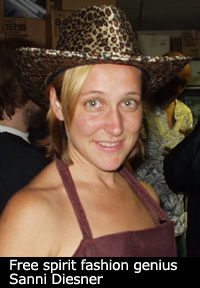 It ain't nothin' without a band. At the time I didn't have a band in Chicago - all my players live out of state. So Secret Agent Bill started playing some of my music, hip hop-style, and I influenced them to keep on playing it and they learned it very quick. I think they really enjoyed playing my music.
Five-O: They learned R&B from you-
Bu: Exactly.
Five-O: And you picked up the punk from them to go with the funk.
Bu: Exactly. I put it together.
Five-O: How did you like the Hollywood shows you did in January 2002?
Bu: They were very cool, man. Hollywood showed me a lot of love.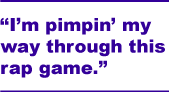 They showed all of us a lot of love and they understood what we were doing. That's why we didn't get booed off the stage and none of that. They were screaming my name, "Kei-Key Bu!" That's how I knew that was the stuff, right there: funk, rock and punk.
Bu: That is my friend, Ben, the lead singer in Secret Agent Bill. Me and him have a lot in common. I love him dearly. He's a great writer. That's my man. That's my friend. Me and him write together.
Bu: I got some funketeer background singers, that's Kim Mannning. She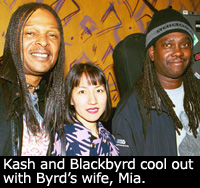 sings very high and she performed on a couple tracks on my album. She did some singing at my show I just did at The Gig on Melrose. Also there's Raquel. She's Brazilian. She sings with Parliament-Funk too. Big ups to Raquel.
Blackbyrd - me and him gonna do things in the milliennium. Put that in there. Kei-Key "Bu" say, "Blackbyrd better be ready for Kei-Key 'Bu' because we doin' things!"
Toby from Downtown Rehearsal was playing bass for us. He gave Reggie a guitar and asked him to play. Soon as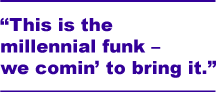 he sat down and played that guitar he locked right in, played everything right. He knew what to play AND he's from Chicago. Reggie Boyd. Big ups to him too.
Corey on keyboard, He's awesome. He's the best one. Frankie "Kash" - he played a couple my shows. He's original.
Five-O: Have those guys known you since you were a little kid?
Bu: Yes. Outta all of them, George and Diaperman have known me the longest. First time I seen George I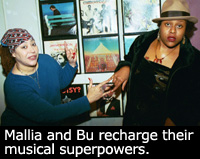 was half asleep. They were recording in this studio in Detroit. George came up, "What's up 'Bu'!?" And I was like, "Huh...?" He was doing a very long recording session and I slept the whole time. He was trying to wake me - I always make George Clinton laugh. I'm like the comedian outta the whole thing. I knew Blackbyrd and Frankie when I started going on tour with George Clinton - that's when we really got close with the people in the band.
Bu: He is the most awesome engineer, man. He knows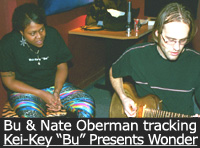 exactly what I want. Me and him mixed and produced the album. He did all the work easily, no headaches. Nate's awesome. Nate's the man.
Bu: That's Mother Funk. She sung on a couple of my tracks back when I was younger and on a couple tracks on my new album we're currently recording at Red Rum Studios at Hollywood and Vine. The title is Kei-Key "Bu" Presents Wonder. It's gonna come out as soon as I get a good record deal (laughs).