Somewhere between the time television lawmen traded in staccato one-liners for flashing their ass cracks on camera, there was a Golden Age of TV Cop.

These were the days when driving around in a gas-guzzling land monster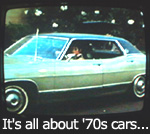 running down filthy hippies while wearing sports jackets that would blind Herb Tarlek was the coolest thing any self-respecting flatfoot could do.
It was an era where marijuana was so potent that it would cause hapless teens to plummet from their high

school's third-story science class window after just one whiff of second-hand smoke. Where rock and roll music was as deadly as cyanide and the Red Chinese henchmen of Wo Fat were conspiring inside every random tiki hut. Meanwhile lounge singers supplemented their income by doubling as hotel-scaling cat burglars.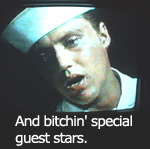 This was Steve McGarrett's America, a distillation of everything true and righteous, at least in the narcotic-assisted, karate-chopping, law enforcement-obsessed fantasy world of Hawaii Five-O's #1 fan, Elvis Presley.
Anyone remember the mid-'70s? The nation was in serious hangover mode, punch drunk from the multiple mallet blows of Nixon, Vietnam, Charlie Manson and the Sonny and Cher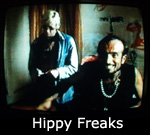 show. A guy named Gerald R. Ford was the President of the United States. Like a benevolent but clumsy, absent-minded uncle, he tried to pilot the ship of state into safer waters — away from anxieties about cult killers, inflation, Watergate, gas shortages and the inexplicable popularity of a growing fad called "disco."
Some found refuge in the endless parade of Bob Hope specials and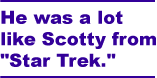 Underdog cartoons on the glowing box. But alas, it was far too late for those homespun remedies to make us whole: the open wounds on the American psyche required more drastic remedies.
Enter Hawaii Five-0. Already a staple of late evening television aficionados everywhere, Five-0 was the Real Deal, a cold-war potboiler of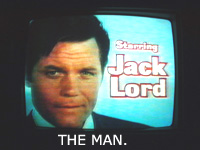 mystery, malice and mayhem set in the rainbow-laced sunshine of America's 50th state. Noted for its indelible, surf-inspired theme music, its edge-of-reality '70s dialogue and its penchant for sustaining narrative overdrive at whatever cost, the long-running Hawaii Five-0 loomed above the Kojaks and Barettas of the Polyester Era — higher by the full measure of Jack Lord's black, shiny pompadour.
Which brings us to Chin Ho Kelly, the greatest Hawaiian-Irish cop the world has ever seen. An affable, modest sort

of fellow with a body designed like a beer keg topped by a Christmas ham, Chin Ho was one of the most reliable detectives on the Five-0 squad, and Steve McGarrett's trusted ally. Contrasting to the more brawny Zulu as Kono, Chin Ho was a good old-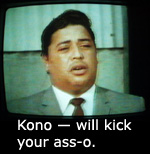 fashioned Big Island family man. He was a lot like Scotty from "Star Trek": he didn't have that many lines, but he held his own every scene he played. His specialty? Delivering crisp affirmations of Steve's every order. "OK, Boss. It's done."
Need some Japanese translation while cruising the Honolulu underworld?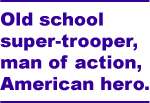 Chin's the man. It's Act One explication you say you crave? Chin Ho's got your back. "It looks like he's been dead for a couple of days."
"What about HPD?" demands McGarrett.
"They're on it," shoots back Chin.
Whereas Dano served as Five-0's resident pitbull for squashing Neo-Nazis or drug-pushing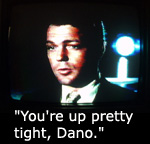 university professors, Chin was more likely to weigh the situation, consider the options, and then crash through a balsa-wood door with his snubnose six-shooter blazing. Or wait behind the squad car door for the SWAT team to lob in enough tear gas to smoke out the entire South Pacific.
That's because Chin Ho Kelly was smart. He knew his strengths and his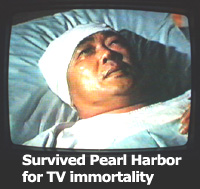 weaknesses. He was aware that he was too out of shape to go toe-to-toe with Ricardo Montalban in any of his insidious incarnations on Five-0, but he had a mind like quicksilver; underneath that jolly, rotund exterior lurked a razor-sharp intellect, honed by years of experience on the mean streets of the Big Island.
That's right — first the real life Kam Fong survived 100 Japanese Zeroes dropping bombs on his head at Pearl Harbor, then the future TV star served 16 years on the real-life Honolulu P.D. before his transfer to McGarrett duty. All the while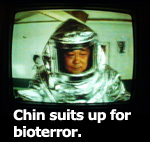 providing for his wife and eight kids back at home (you read it right — eight kids!). Truly an old school super-trooper, family man, Man of Action and an American hero.
Kam Fong as Chin Ho Kelly — like Jack Lord, Elvis and Bruce Lee, you'll never be forgotten.
— Robot John