"There's a lady you missed in your story. Her name is Krystal Kennedy. She gave me the best years of her
life. She was 22 when we met. We married three years ago, November '99. At that time I was an alcoholic. I had hepatitis C and didn't know it. She went through my alcoholism; she went through a condition I had called bleeding esophagus; she went through a hip transplant, all the time nursing me back to life and back to health. And she gave me the best years of her life. We divorced in 2000 but we are back together.
"I had a temperament problem, a bad one. I don't mind talking about this because it'll be good information for some people who have the same problem. I was on drugs like Zoloft – it was like dropping a pill in the Pacific Ocean.

"After the divorce I finally fought back and got on medication that would help me, help the damage I did. She then returned to me. She came back. And together we're trying to make everyday a good day. You know how tough that is. She has been a real blessing to me in my life.
"Anyway, the day I was going home to die, she is the one who was driving me across the bridge. I was going to our home in Clearwater to die, with Krystal and this little puppy – Squirt was his name. Squirt and Rocket, that was our two puppies – you only got Rocket in there. Anyway I decided to go home, the doctors told me I had 48 hours, my body was shutting down, and they had no donor liver available. I just told Krystal to take me home. I didn't want to die at the hospital.
"As she was driving across the bridge, I got that call on the phone from a nurse named Debby. And she said, Evel, where are you at? And I said I'm on the bridge back to Clearwater.
She said, there's been a car wreck in Miami. There's been a young man killed who has your exact blood type. We think his liver's perfect, and he is a donor. He was 23 or 24. She said, Can you turn around? Your transplant surgeon is on his way to Miami in a Lear jet. He's gonna get the liver, put it in a solution and come right back.
"Krystal went across the bridge down at the end – you know, one of them barriers that says, Do Not Cross. She turned the car around, crossed over and drove it right back to the hospital. From the call, they took the transplant organ out of the boy right at the accident. And thank God, it worked.
"Previously, I was married to a wonderful gal named Linda for 38 years before I divorced her. She's the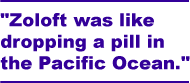 mother of my children and her and Krystal are the best of friends.
"She deserves a Purple Heart for going through the things she did with me. She's just a wonderful woman. Her name's Linda Knievel. She still lives in Butte in the home that I provide for her, and certain arrangements we made are all kept. My youngest daughter Alicia lives with her and a little baby, Jacie.
"Your story was a wonderful story, I'm very proud of it. I called to thank you personally and I would like you to add the things about Krystal and Linda.
"You stay in touch with me. I'll let you know what I've got coming up. I'm doing an info-mercial for Gold Seal, which is the second to first largest health product company in the world.
"And my grand opening will be out at Primm, State Line, Nevada later this year (The Evel Knievel Experience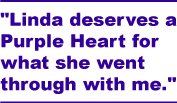 entertainment center built by Evel's partners at the MGM group to showcase 35 years of legendary showmanship).
"And my jump will probably be in September. So anyway, stay in touch with me, buddy. Take care of yourself. Happy New Year."